hey there! I'm Hayley.
I'm a Maryland-based sales writer & communications strategist. Working with small businesses and local organizations to help craft their voice and create copy that converts is 100% my jam.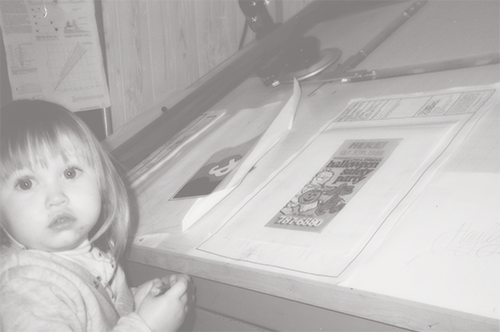 My writing career took off at age 8, when I wrote, designed (Windows Paint, anyone?), drafted, published and distributed (whew was I busy) my first newsletter called Kidz' Farm. It was about kids... and farming. More on that part later.
I was homeschooled K-12, which in high school presented a unique opportunity for me to intern during the week at Girls' Life Magazine in Baltimore. This little nugget in time was when I really fell in love with the media/publishing/communications industry.
Even though I was doing all that glorious young-intern level work (Heck yeah I was in charge of stuffing prize envelopes with Bonne Bell lip gloss + I  ♥ Justin Timberlake posters), in my eyes everything about that atmosphere was magic. 
Fast forward about a decade, and my endeavors in the glittering world of mass communications included a bachelors in Business Communications from Stevenson University (known back then as Villa Julie College), internships at Clear Channel Radio and Sidney Frank Promotions, the start of my master's degree in professional writing from Towson University, a plethora of bylined articles in local and regional publications, event management for festivals, parades and ceremonies, and five years of managing the editorial department at Voice Media, a local newspaper.
In January 2015, I decided to hatch my own business - one that could offer small, independently-owned entities and organizations a refreshingly authentic and relationship-based marketing experience. There are numerous resources out there to assist with websites and graphic design, but what about your business's words and communication strategy?
To date, my written work has appeared in dozens of media outlets, including The Baltimore Business Journal, The Baltimore Sun, The Daily Record, Capital-Gazette, Looking Good Magazine, Annapolis Home Magazine, Severna Park Voice, Pasadena Voice, Arundel Voice, The Towson Flyer, Mid-Day Maryland TV on ABC2 News, What's Up Magazine, Chesapeake Family Magazine, 100.7 The Bay, 93.1 WPOC, and more.

I live on the Magothy River in Pasadena, Maryland with my husband James (he's a local realtor - check him out at www.creative-agent.com) and two little boys, Brecken James and Jack Beau. I'm also a longtime active member of the Pasadena Business Association.